International significance and the best quality
State-of-the-art manufacturing techniques and traditional needlework. Minyard Martinez is a pioneer in the production of classical guitars in Asian modern musical instruments. Alex Wang, the company's founder, is not only a guardian of consistent quality, but also an unstoppable innovator; tradition and modernity are not excluding eachother.
All Minyard Martinez classical guitars are made with CNC milling, a well-dosed mixture of parts and traditional needlework.

The way in which the guitar is handed over from the distributor to the consumer is of great importance, as the instrument is on the road for weeks after production under uncontrolled conditions.
That is why all guitars are checked on arrival, fitted with fresh SAVAREZ strings and adjusted so that they are flawless when you pick them up.
From junior to professional artist
Music is primarily self-expression, freeing our own intuitions. Students and schoolchildren expect something different than on regular basis concerting professional musicians. Nevertheless, the generally mandatory elements are here and there the same: sound, aesthetics and playing experience. Minyard Martinez student guitars have an anatomically shaped neck profile – for the ambitious player there is only one: a concise sound. Jazz and fusion musicians are happy with the curved design fingerboard and narrow body.
Worldwide Collaboration – International Competence: Kenny HiIl of Ben Lomond, California, has been intensively involved in the design of guitars since the company was founded. Used wood is sourced by Martinez exclusively from reputable suppliers. Careful selection and gentle storage is the guarantee that every Martinez guitar will sound clean – and this also applies to the student instrument.
MARTINEZ in quaranten video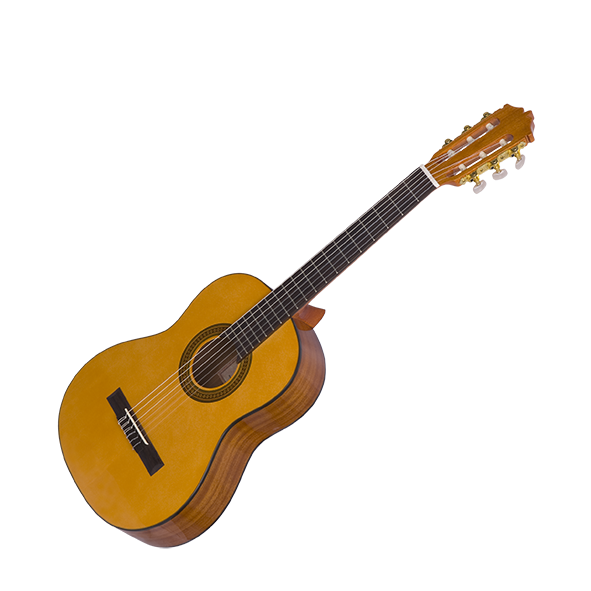 MARTINEZ on Facebook: